My daughter turned three on Sunday and we threw her a huge Princess Party! It was so much fun! 15 kids + adults!
Unfortunately, I lost my camera for most of the day and didn't get any pictures! I know!!! A scrapbooker *lost* her camera on one of the most special days of her daughter's life! There were a few people taking pictures and I've asked for them to share, I am so anxious to see them!!
We had crafts, food, cake, gifts, a bouncy castle set up in the backyard, a dragon pinata & goody bags fit for the little Princesses & Knights! It was so much fun! I may have overdone it, but she only turns three once! LOL!
I'll share the pictures I have from before and after the party! (insert eyeroll here!)
The cake sitting on my Mum's knee in the van! LOL! DD getting her face painted & opening her last gift.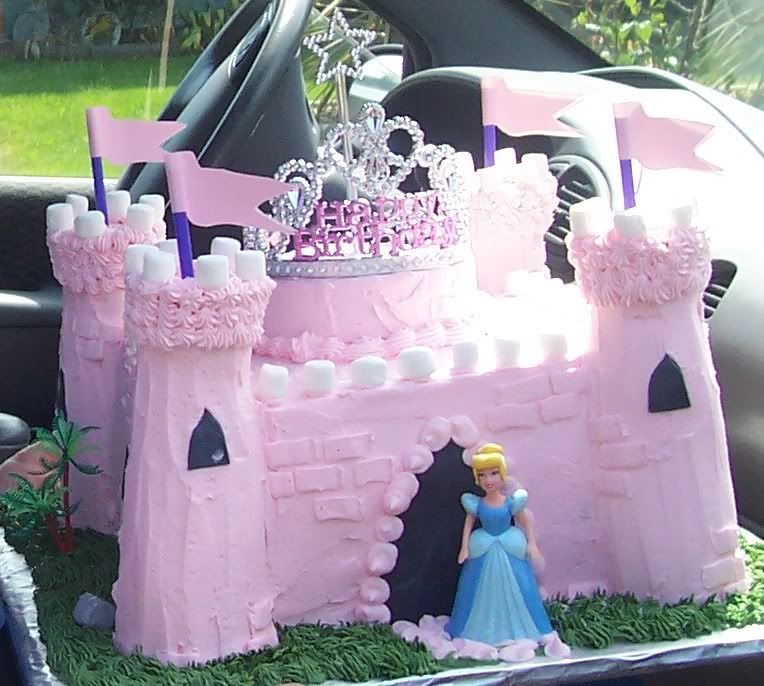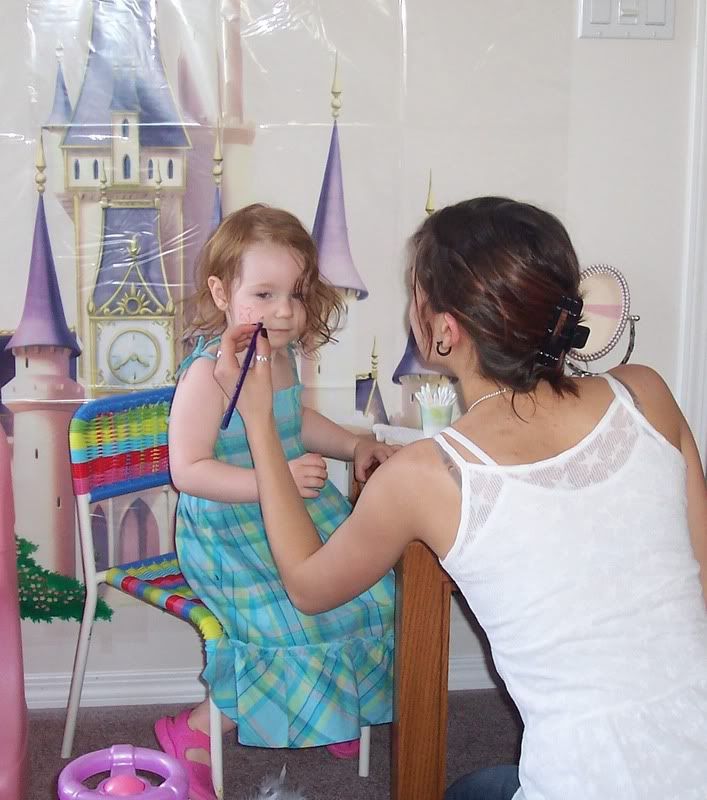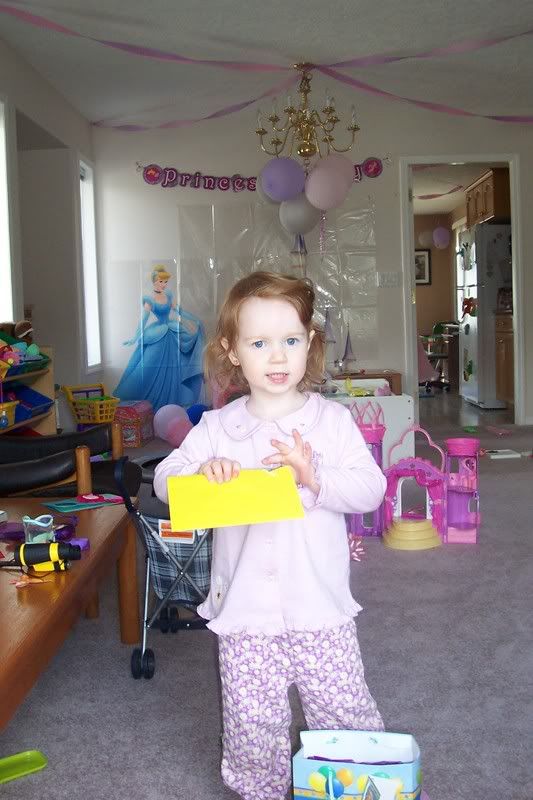 TFL! :o)